A book cataloging the work of American photographer, Irving Penn.
Category: Editorial
Class: Graduate Typography 1—Fall 2018
Credits: Simon Johnston
*The images and/or videos presented here were used strictly for educational purposes and not material gain.
Seen & Unseen is a book that catalogs the work of American photographer Irving Penn and accompanies an exhibition of this work. Best known for his fashion photography, Penn's work also includes a collection of pictures he took in a portable tent while on his travels around the world.

Penn's work was recently featured at the Fahey/Klein gallery in an exhibit titled "Worlds in a Small Room". The exhibit presented a collection of photographs of locals in front of his infamous stained canvas that gave a true depiction of their daily lives. Seen & Unseen catalogs these photographs and also shares a name with the original exhibit.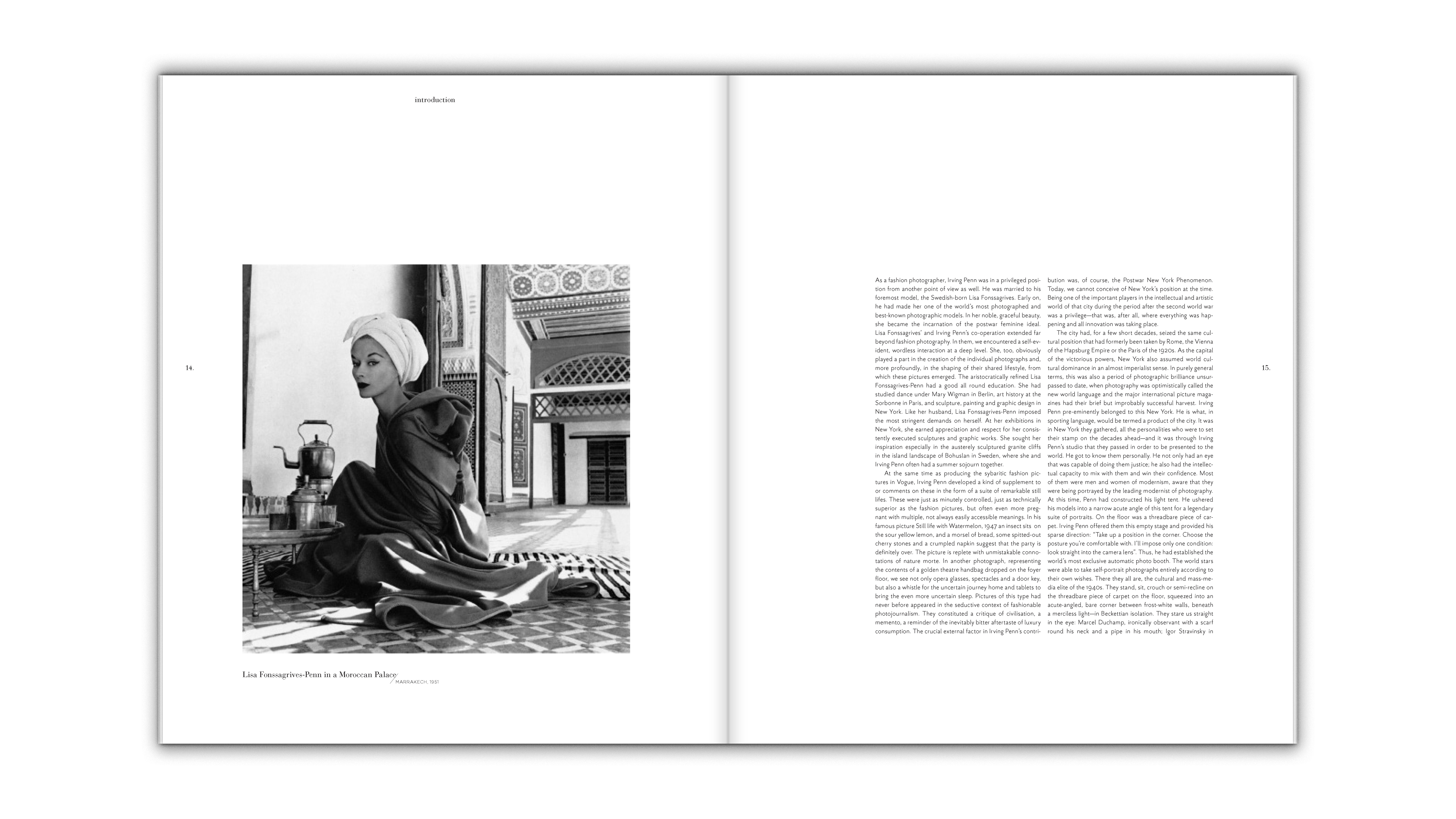 The book presents the photographs from each of the ten locations Penn visited on his travels divided into sections. Each section represents a location and the period of time within which the photographs were taken. The photographs are accompanied by writings from Penn about his travels and what he had learned about the people.